About the Event: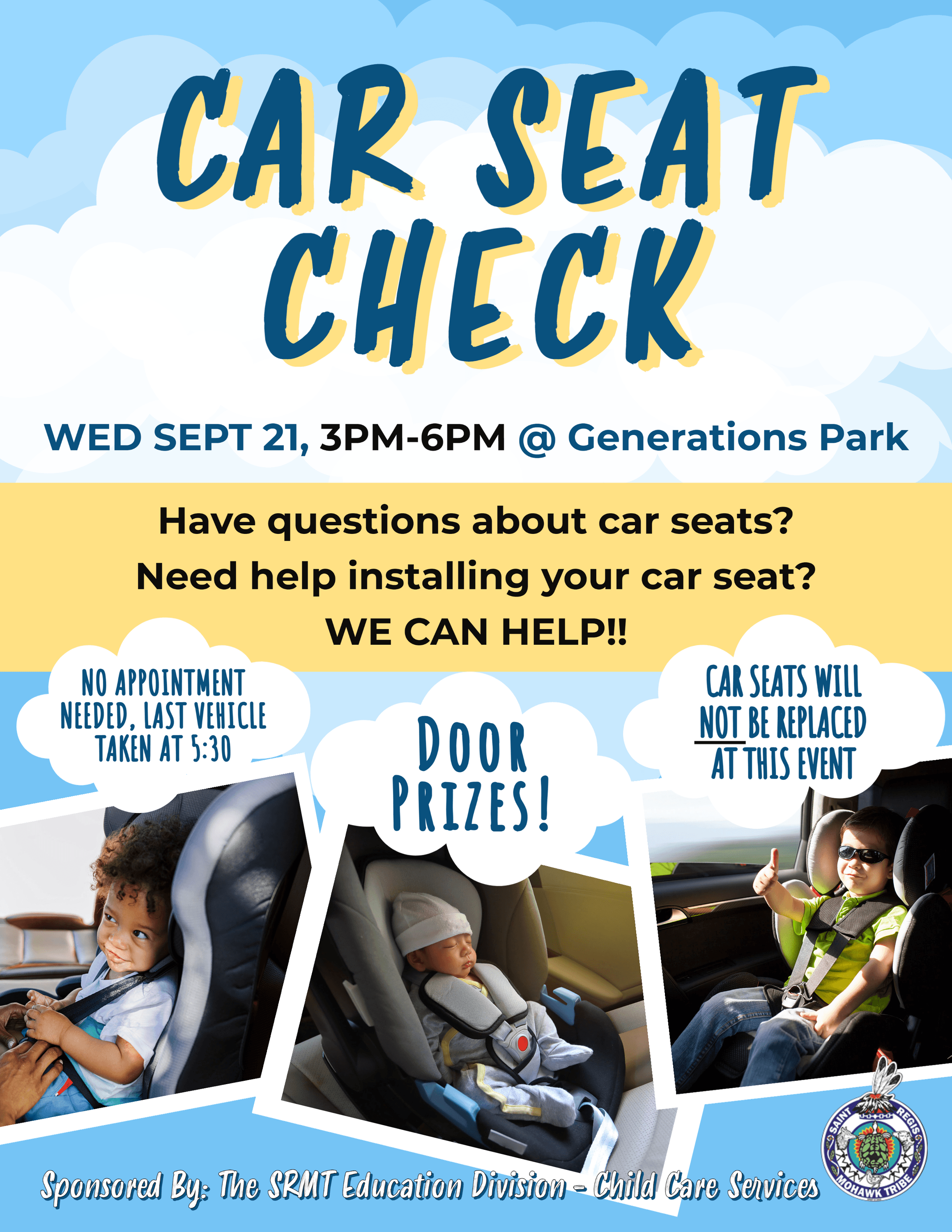 Have questions about car seats? Need help installing your car seat? 
Stop by the Car Seat Check Event at Generations Park on Wednesday, September 21, from 3:00pm to 6:00pm. Child Passenger Safety Technicians can answer your questions and show you the proper installation techniques for your car seat and vehicle. No appointment necessary, first come, first served. **Car seats will not be replaced at this event.** 
For more information about this event, please contact Rosalie at morris.rosalie@srmt-nsn.gov.